BOZAR
Culture
BOZAR is the Centre of Fine Arts located in Brussels. We are proud to assist them in promoting some of their musical events.
Early Music 18- 19' Season illustration
BOZAR approached us to create a special visual for its « Early Music » '18- 19' Season.
To attract a younger audience, we used colorful typical instruments of that time. The illustration we created is in shape of a rose window that is an architectural characteristic of the Medieval period.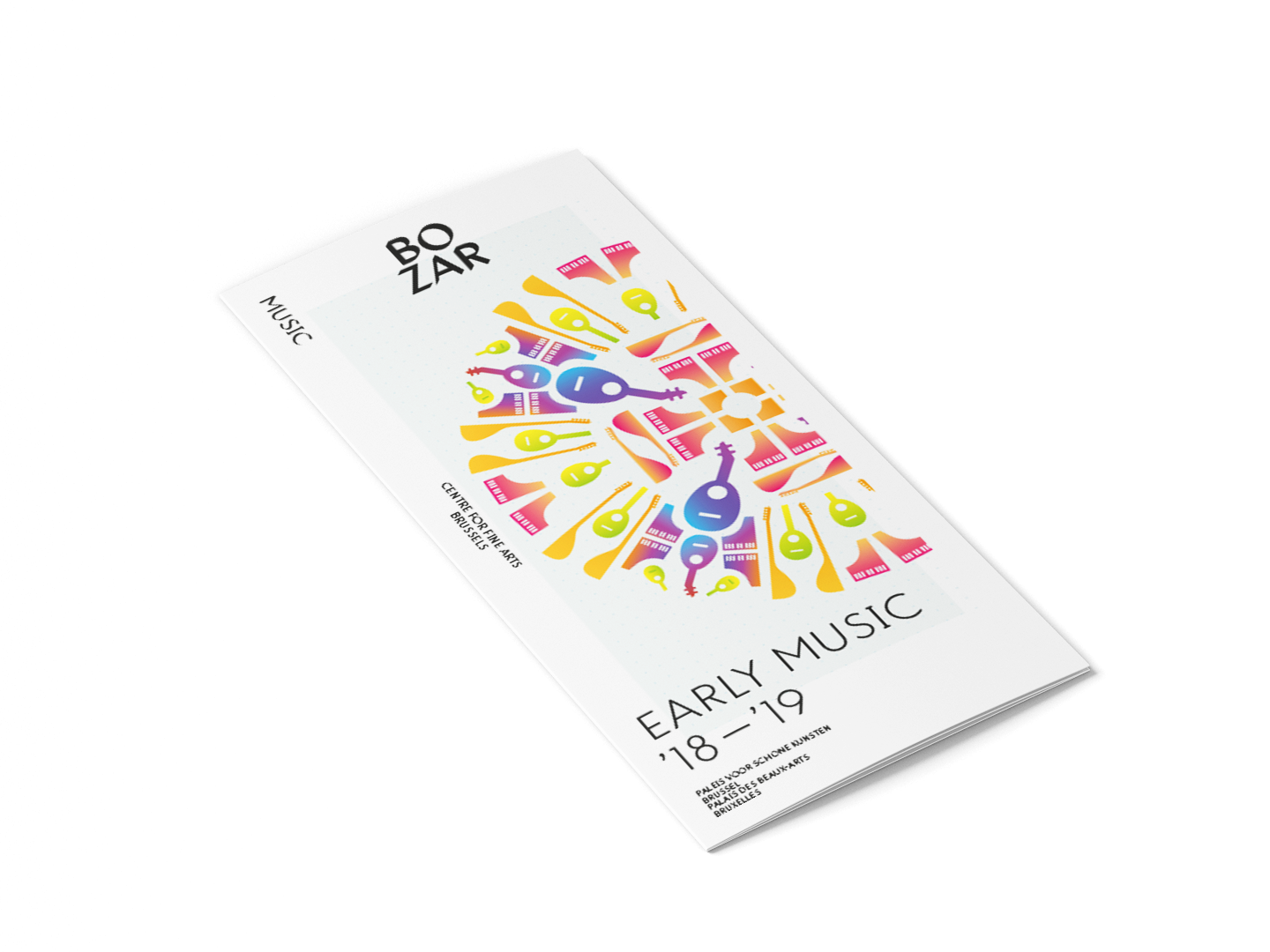 Bach Heritage Festival illustration
For the second time, BOZAR asked us to illustrate one of its musical event, The Bach Heritage Festival.
We used the superposition of scale lines to create an abstract visual that makes it timeless. We used colored elements to catch the eye.