World Custom Organization
Institutional
Since 2015, the World Customs Organization calls on us to design various communication tools: brochures, annual reports and cover layout design, infographics, folder, or roll-up.
We are proud to support The World Customs Organization in its work by improving the readability of its communication tools and elaborating clear and straight to the point concepts.
HS Africa leaflet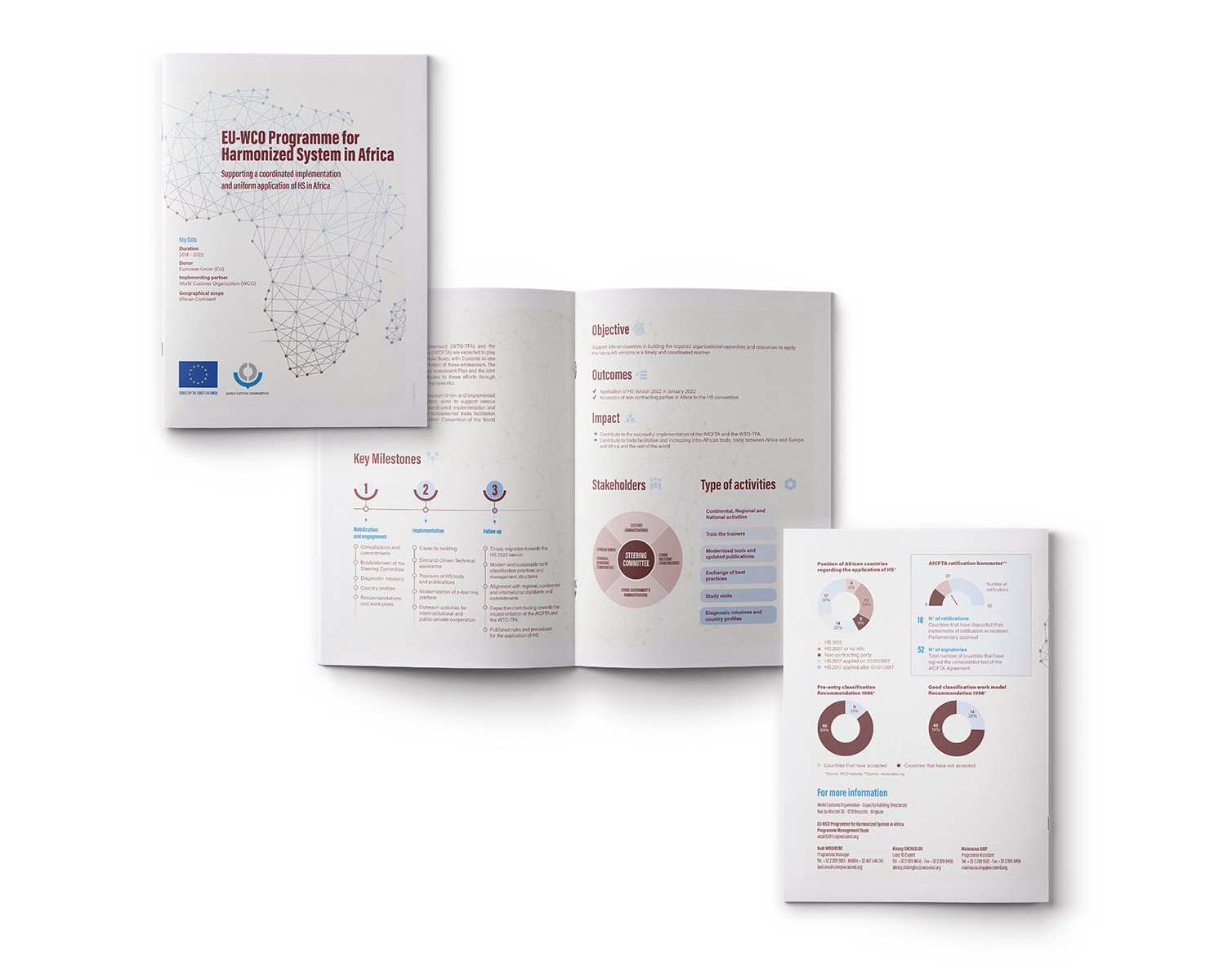 WCO Mercator Programme report
Through the report, we used various infographics and visual elements that will make reading more attractive.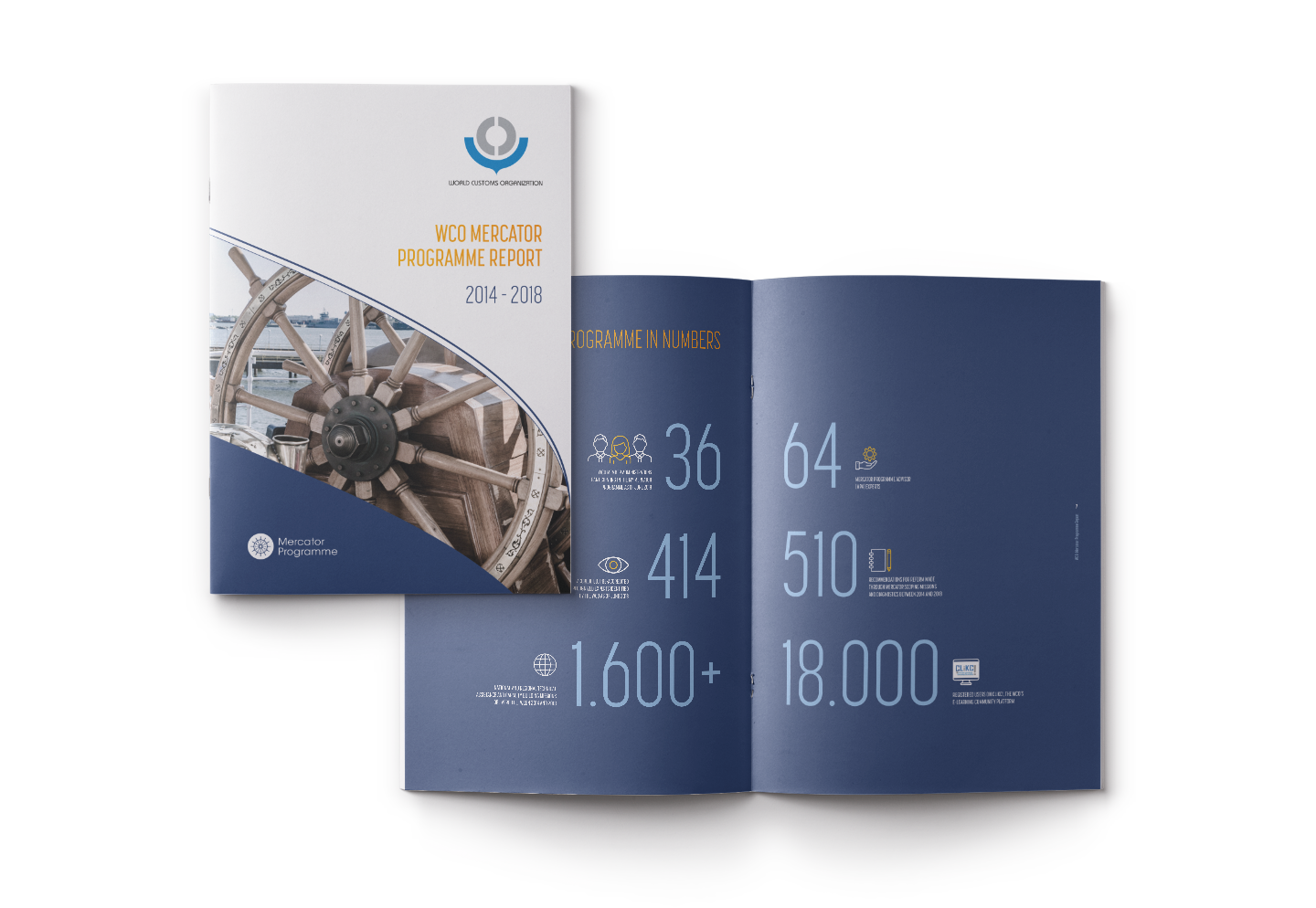 Illicit Trade Report 2017
For the third year in a row, the WCO asked us to design its Annual Report.
To maintain visual consistency through the years, we elaborated a full guidelines for the report.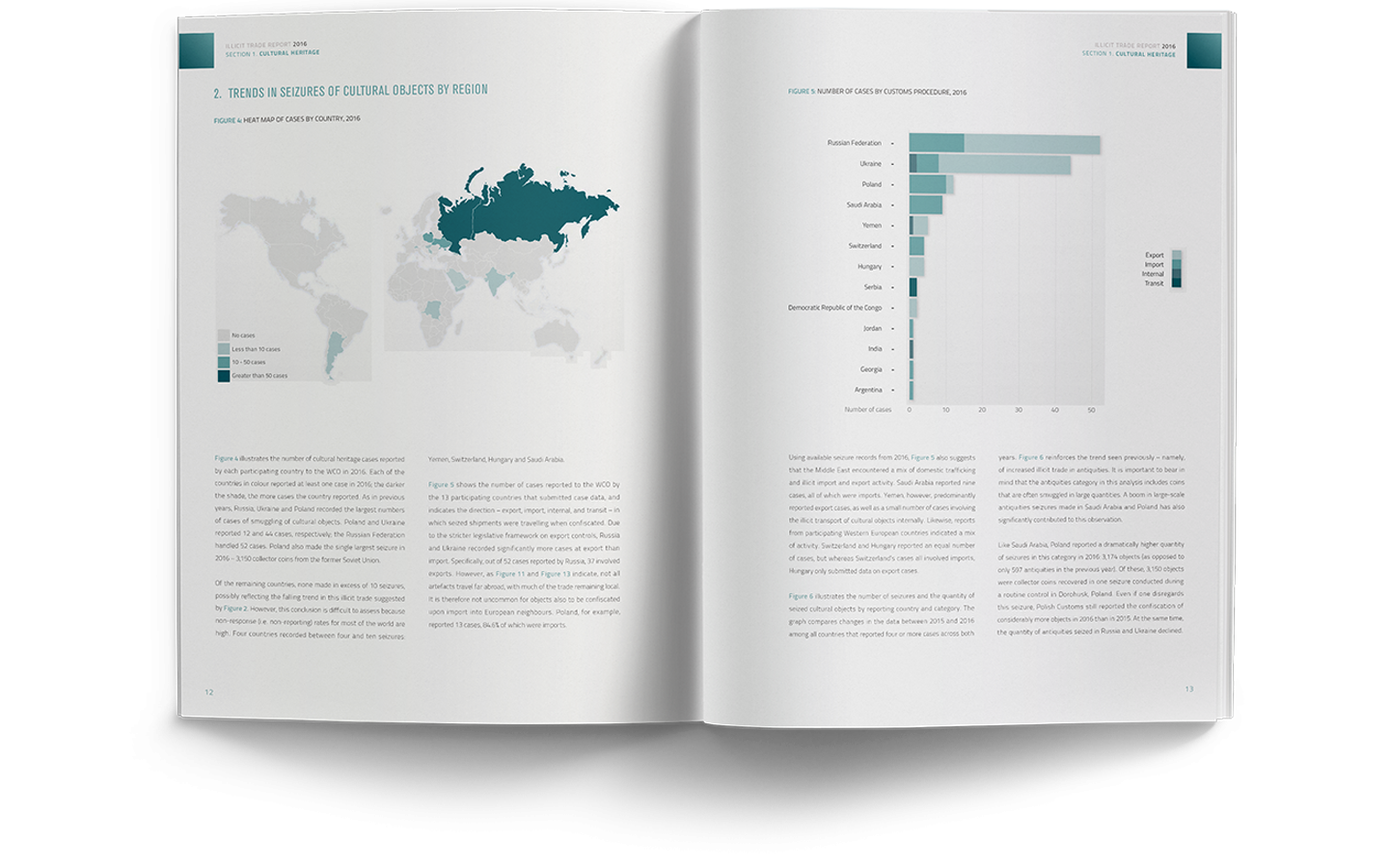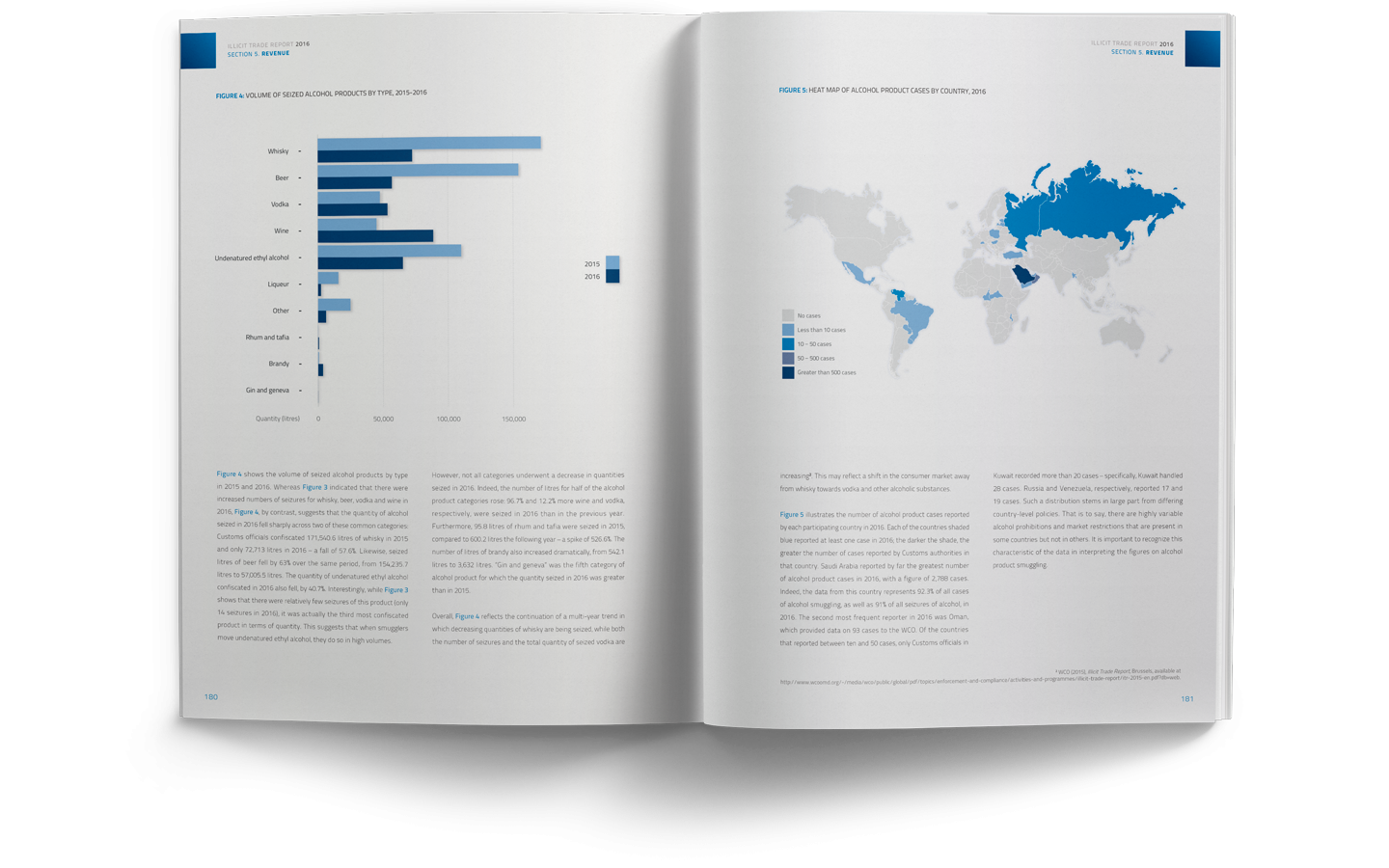 Time Release Study report
We developped a design for the Cape Verde Time Release Study. This design has been reused for other Time Release Study brochures.