Tohi
Food
Tohi is the organic brand of the well-know Belgian chocolate maker Dolfin. For many years, the brand has trusted us to create its packaging.
Packaging
Tohi wanted to give a fresher look to its 70g and 30g packaging lines. We suggested colorful packaging to make them appetizing and attractive at first sight.To help the customers to better understand the brand essence, we also created special illustrations inside the packaging.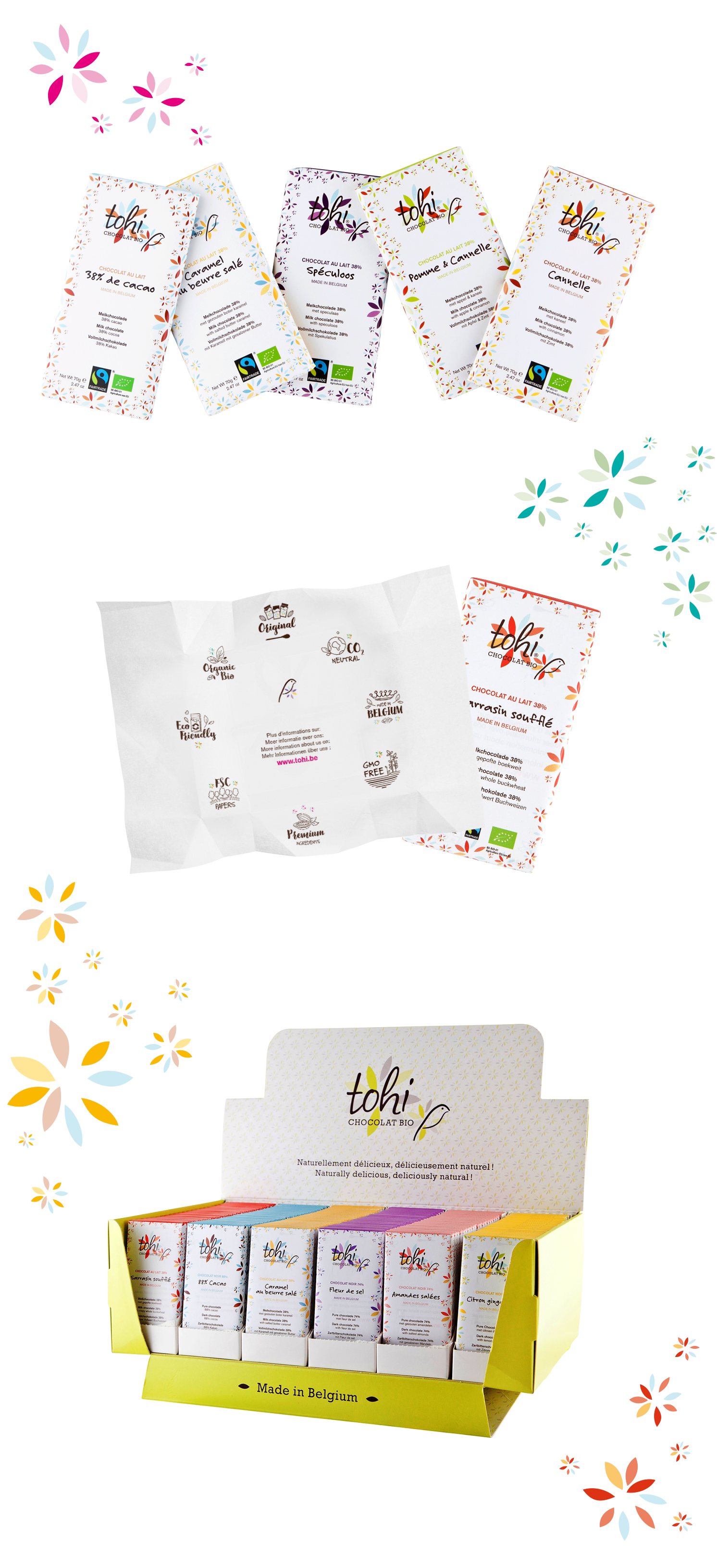 Products catalogue
Every 2 years, we work on the Tohi products catalogue. To break with tradition of plain color cover, we suggested to shoot products and ingredients to create a composition. We took care of the artistic direction and the shooting.