FuelsEurope
Institutional
From concepts to communication design, we always look for the best way to effectively support FUELSEUROPE in its communication efforts.
The voice of the European petroleum refining industry needed a partner to help them think and create its communication.
We assist them in the elaboration of clear and powerful messages that we will put then in image in the most effective and attractive way according to the target audiences.
Clean Fuels for All Campaign
Throught its campaign #Cleanfuelsforall, FuelsEurope and the EU refining industry claim its intention to contribute to climate neutral transport. We supported them in all the different stages of their project graphic realization: concept, branding, brochure, animation, webdesign and web development.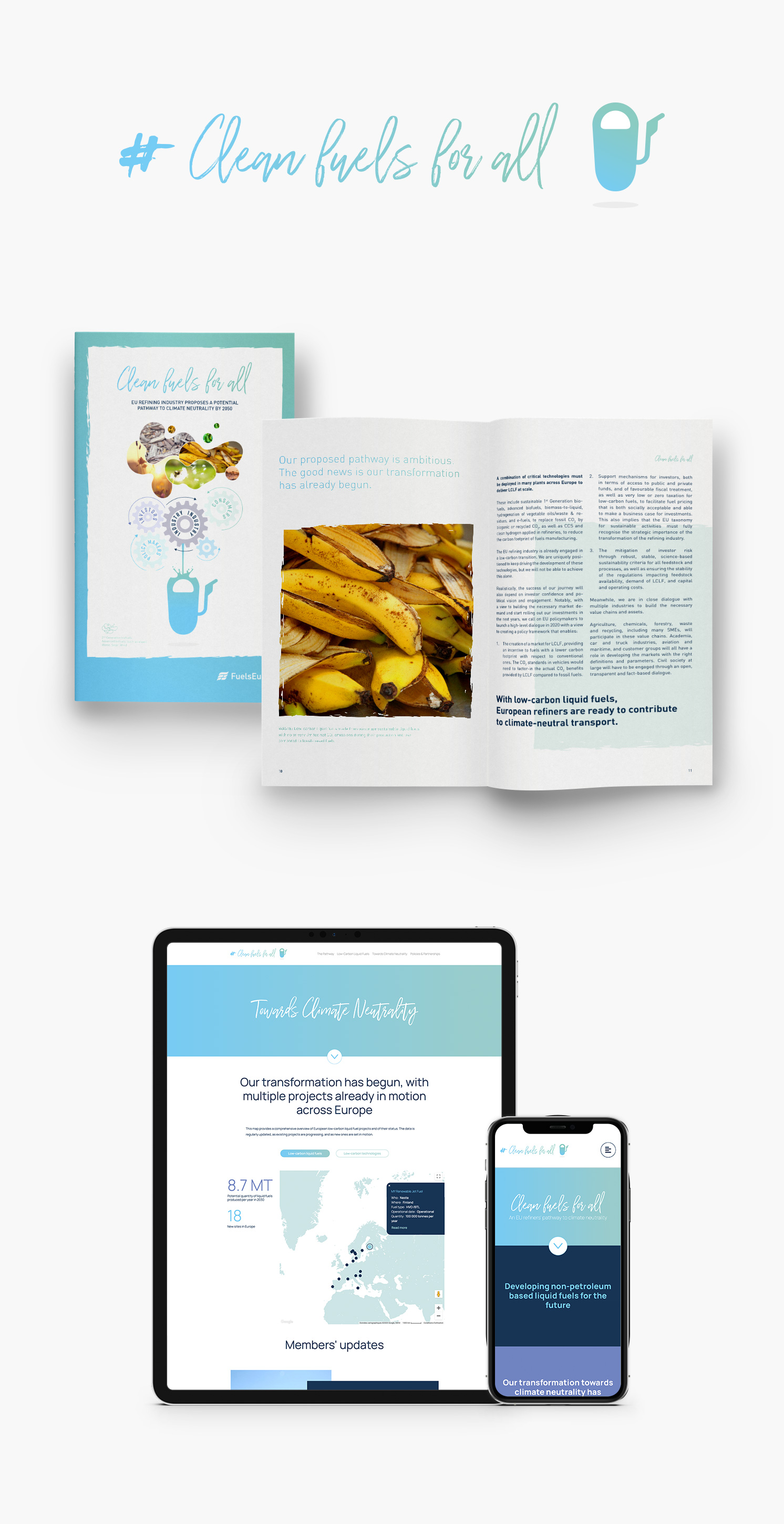 Motion for Engagement brochure
FuelsEurope needed powerfull visuals for its EU campaign "Motion for Engagment". We helped them to define a strong message and designed a report, infographics and other communication tools.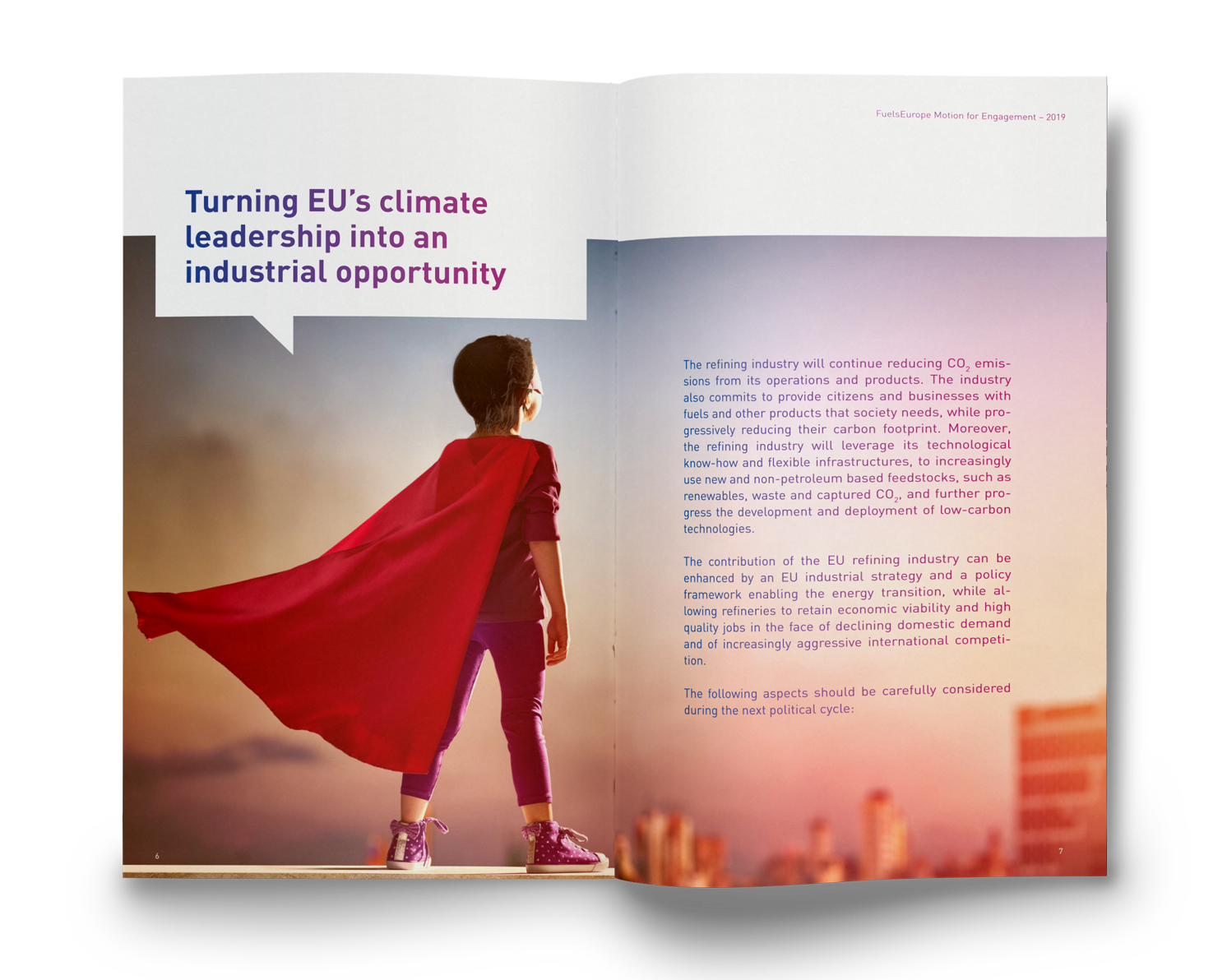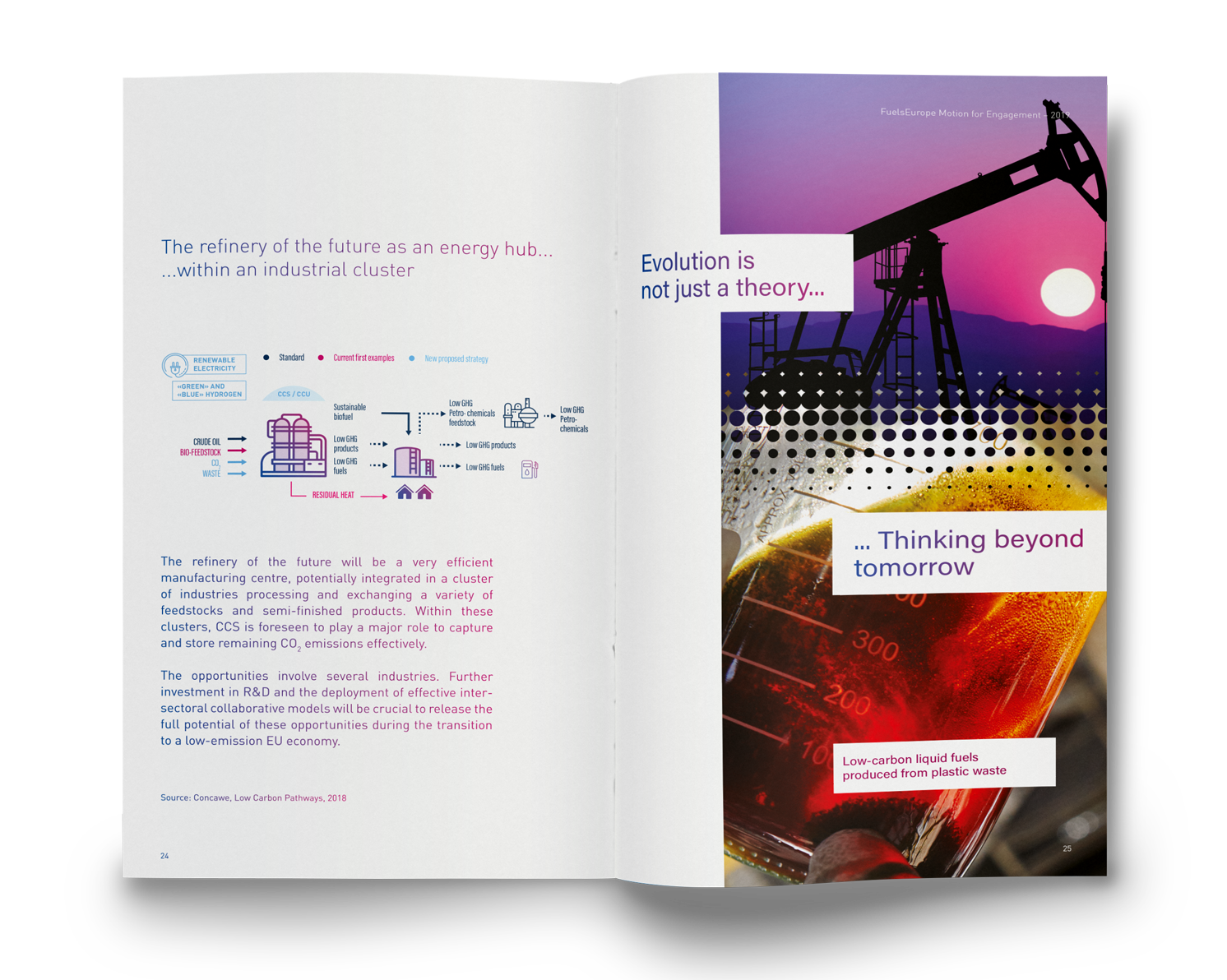 Vision 2050 report
The Vision 2050 Brochure has been translated in multiple languages and used in several countries in Europe. We designed the whole brochure and several declinations for the campaign.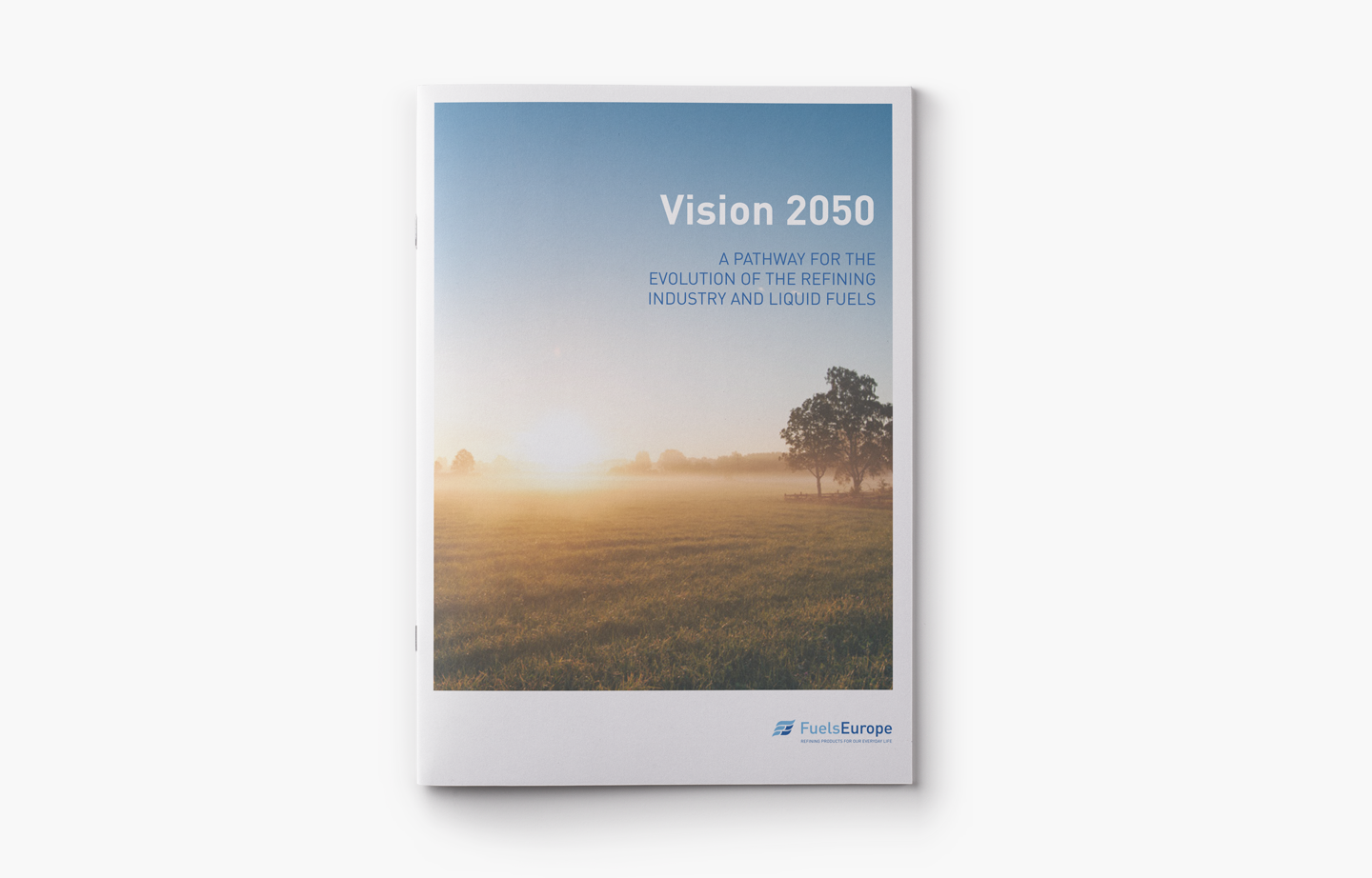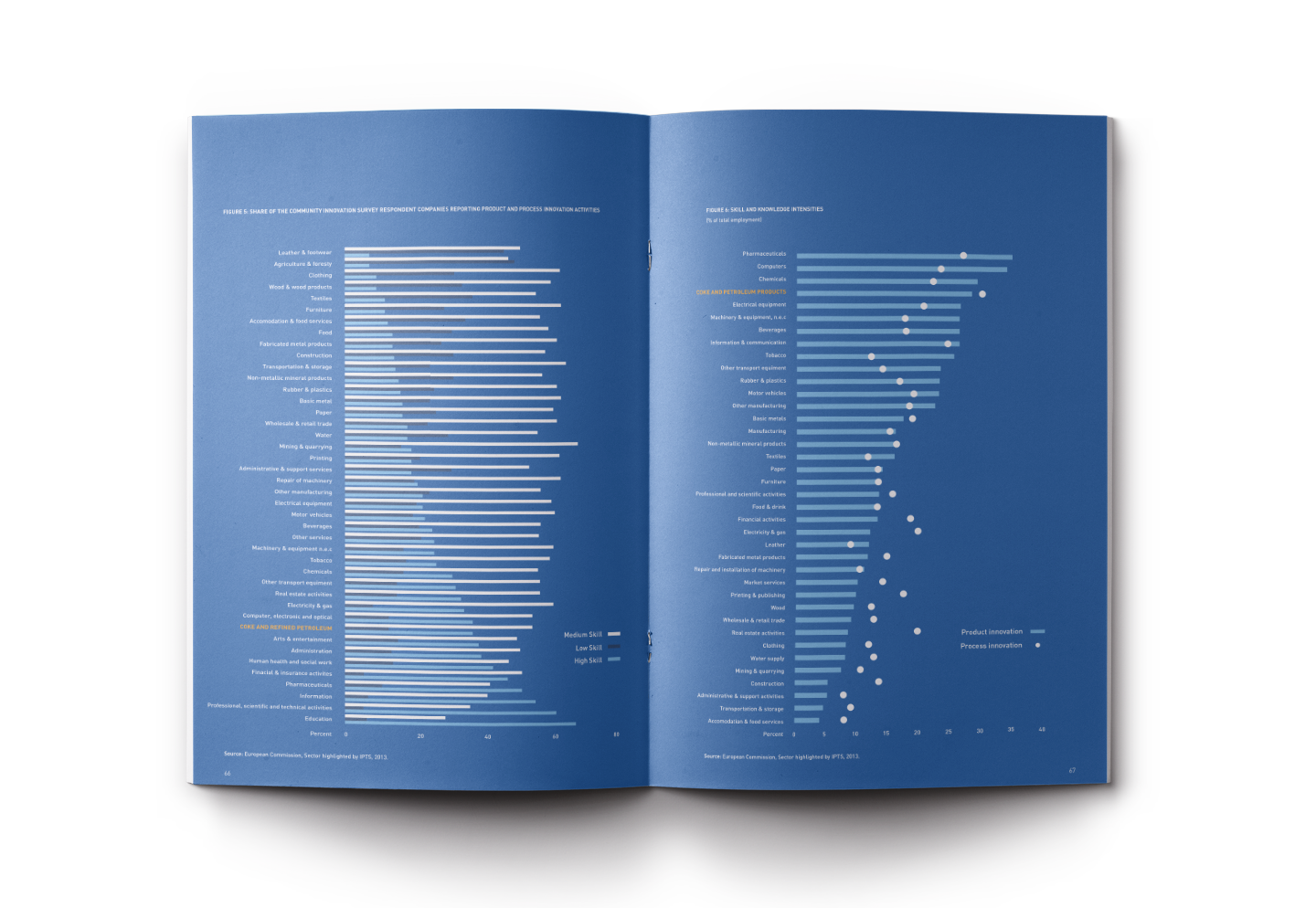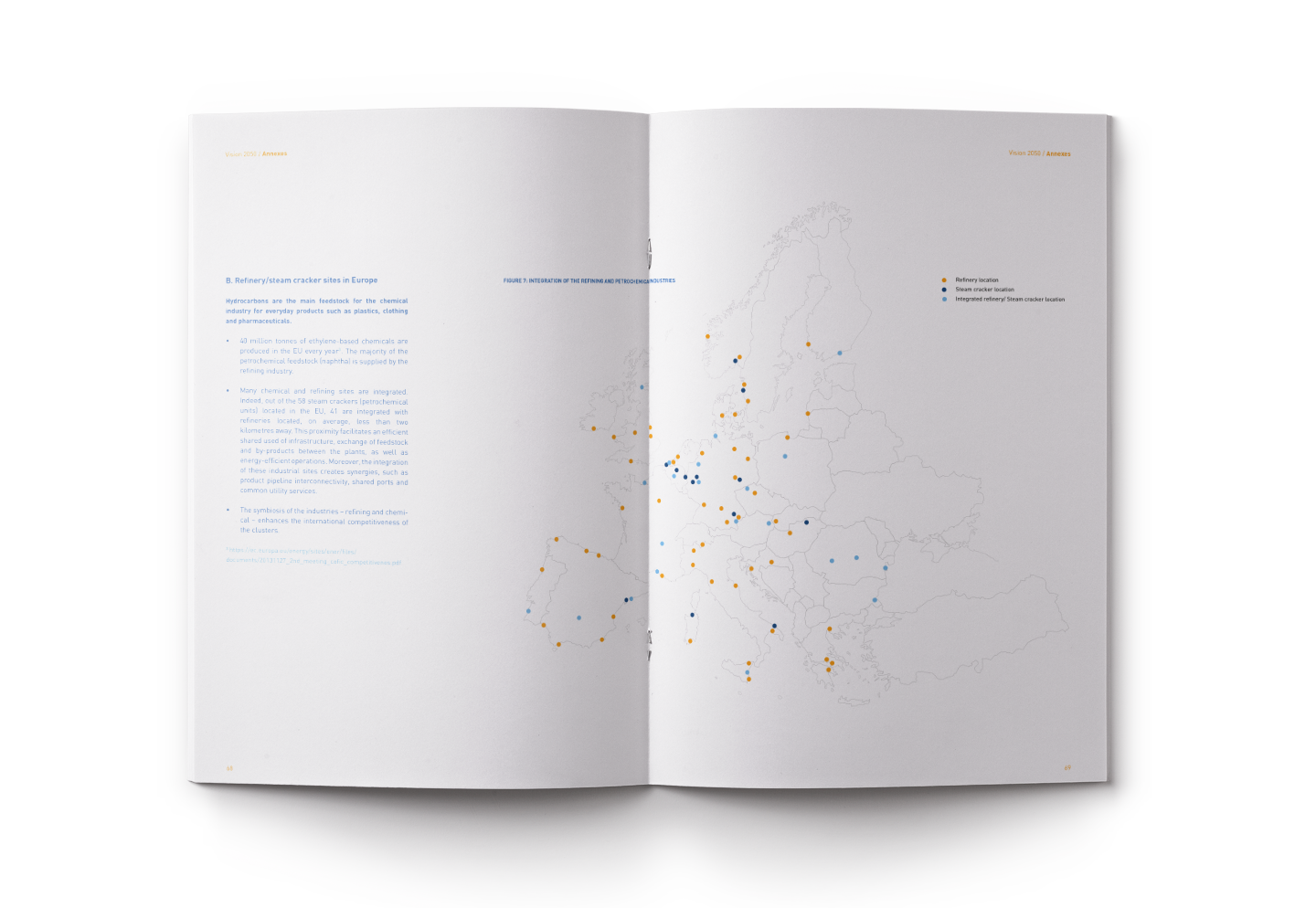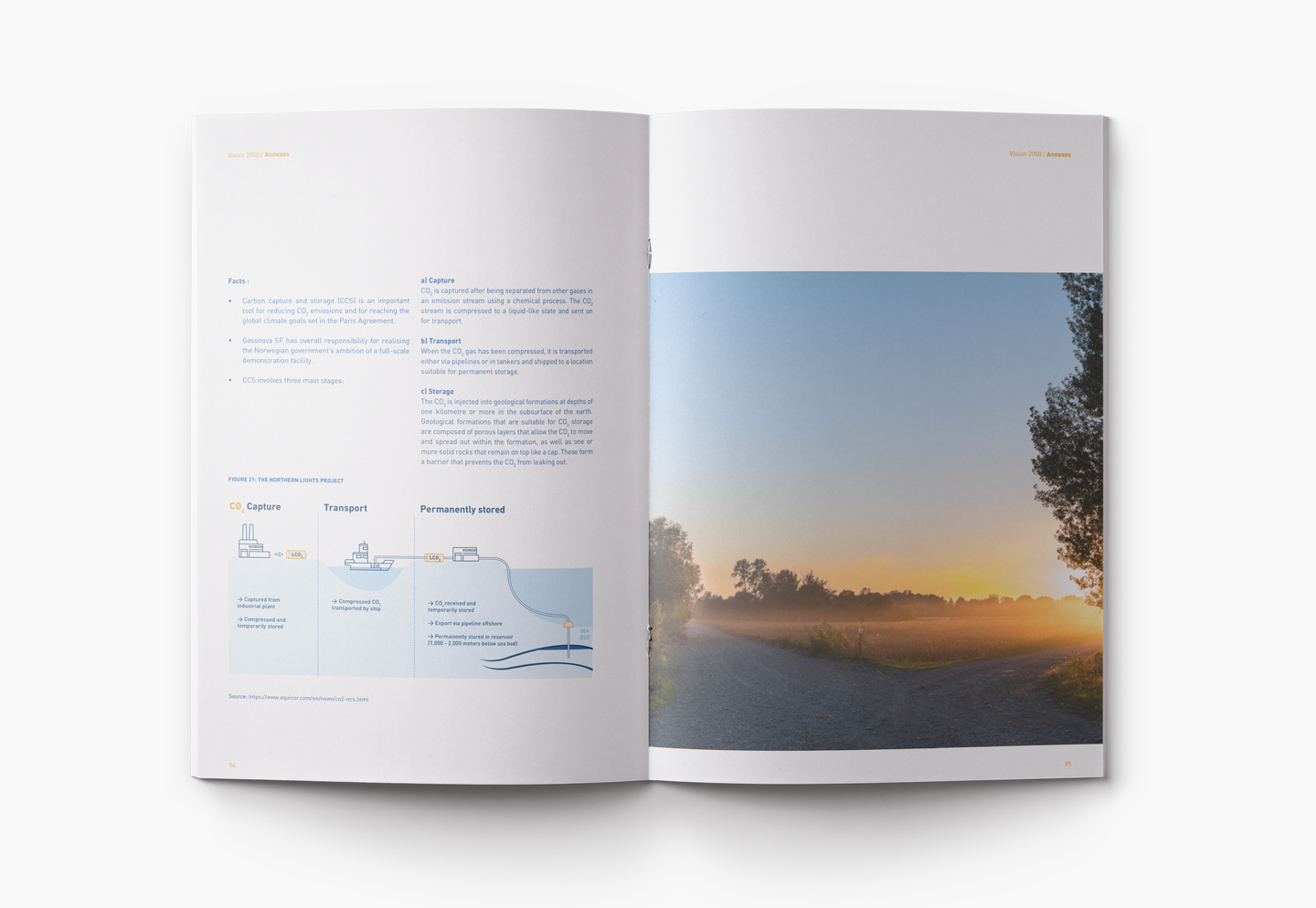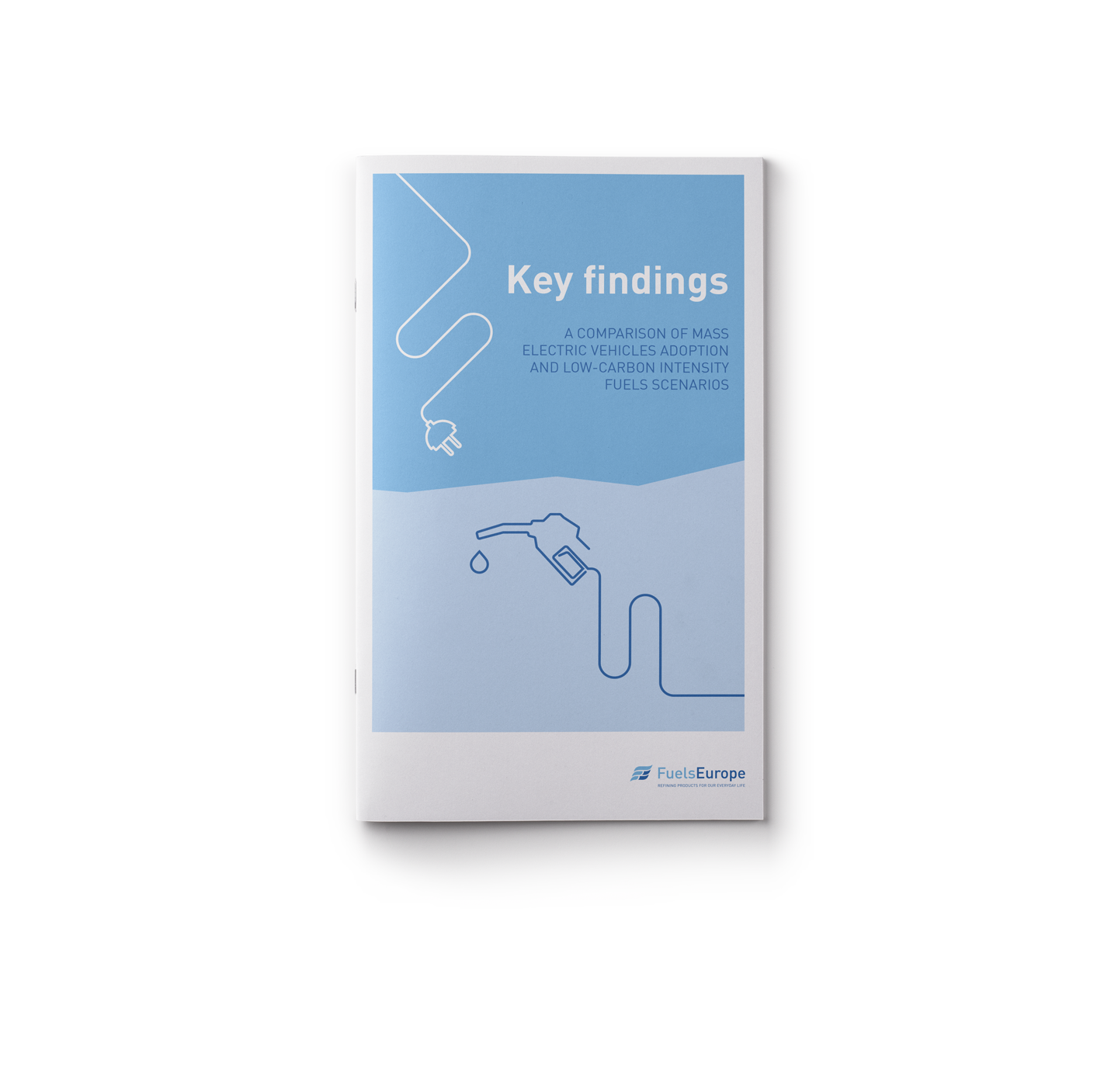 The Future of transport in the EU brochure
We designed FuelsEurope Vision Paper brochure for the European Parliament. The illustration on the cover has been created to clearly translate the subject of the brochure.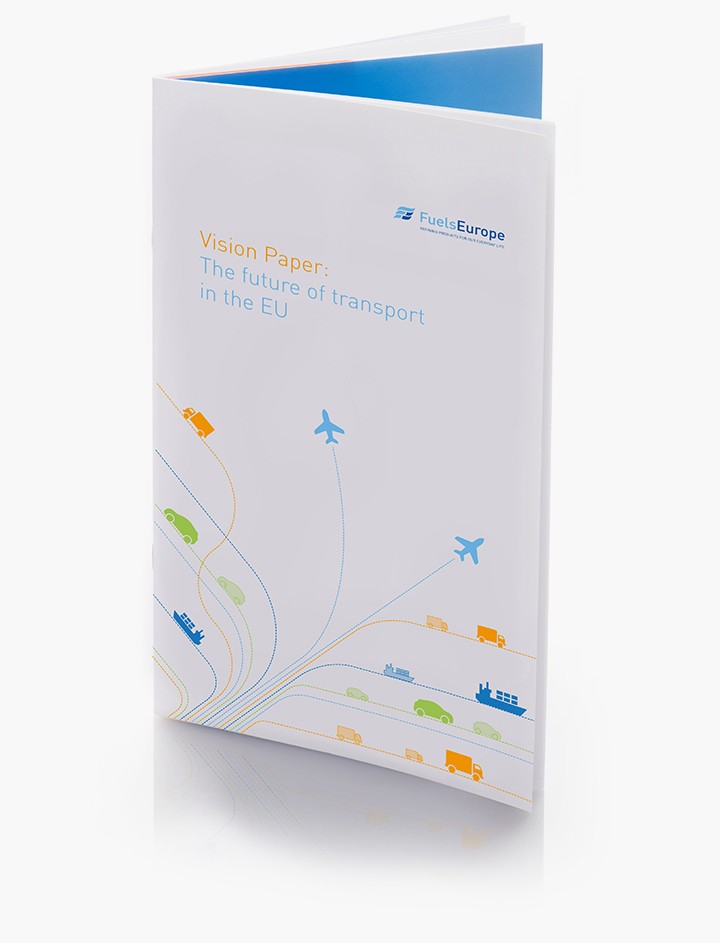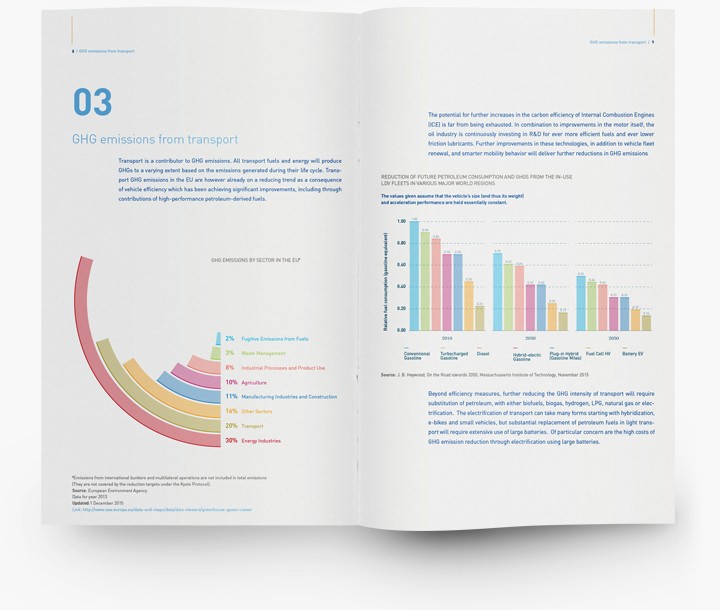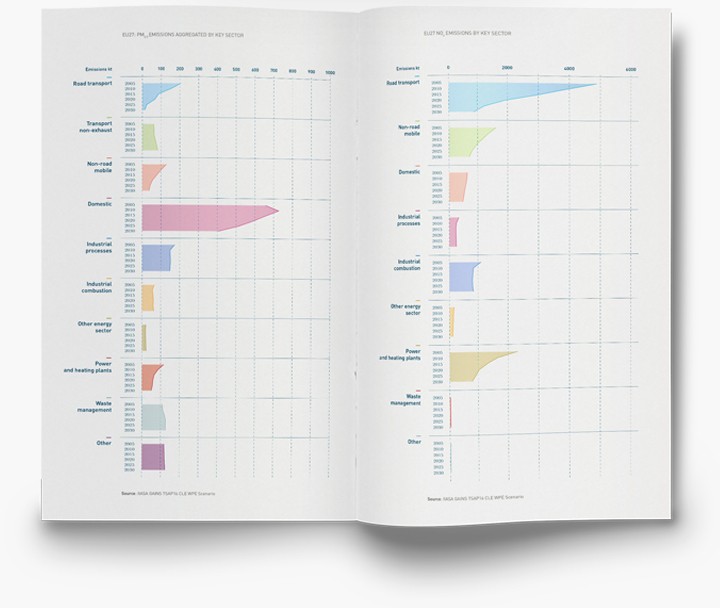 Fuels Europe identity
We partnered with FUELSEUROPE to operate a complete rebranding. In the ideogram you can read the letters F and E and the 3 steps of the refining: separation, conversion and treatment